MOTHER'S DAYS
WHEN YOU'RE TRYING TO GET CLOSER
Don't you wish there was a book for Mom that showed her how to
be a perfect parent! Well ... I'm sorry to say ...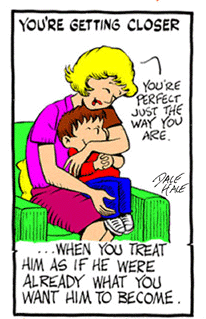 ... there isn't one!
But I do have some ideas that helped my family get closer. If you like what you see ... maybe you can get Mom to takea peek. Good luck, Kids.