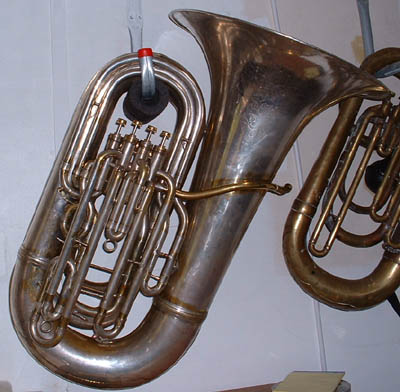 1902 NAVY YORK

Everything I said about my 1904 York
holds true for this one. They both
play so much alike.

When I got this one it was a bit
battered. I had Martin Wilk
put it back in shape, except for
the finish (I like that look for now)
He did a great job. Especially
the valves. I've never played a horn,
including new ones, that had
valves work any smoother. Also
he did a great job on pitch.