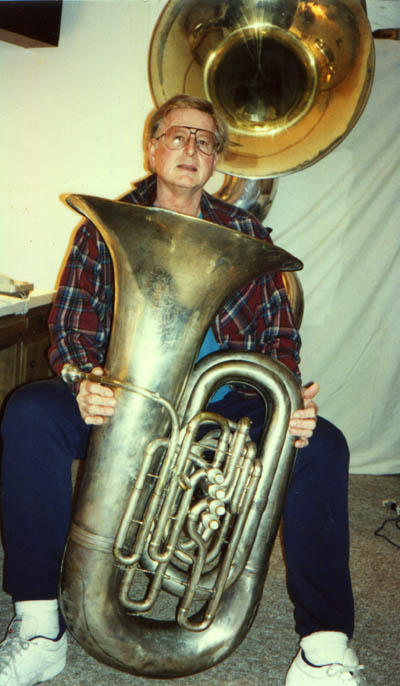 I got this 1920s
MONSTER CONN from
John Swain
(of York fame).
Great to look at...I liked it
a lot...but it just never gave
me the sound I was looking for.

Ray Cadd has it now and
makes it sound wonderful with his
own Dixie style.

That's the Giant
King Sousaphone in the
background.
**************